Did You Say "Chicago Style"?
By Rahn Adams
When you're on campus, what do the words "Chicago Style" bring to mind? Food? Music? Something else entirely?
If you're standing in Roess Dining Hall when you hear that term, your mouth probably starts watering either for deep-dish pizza that's "thick as a sewer lid and almost as heavy"1 or for a boiled, all-beef hot dog on a steamed poppy-seed bun, with yellow mustard, green relish, onions, peppers, tomato, and a slice of dill pickle.2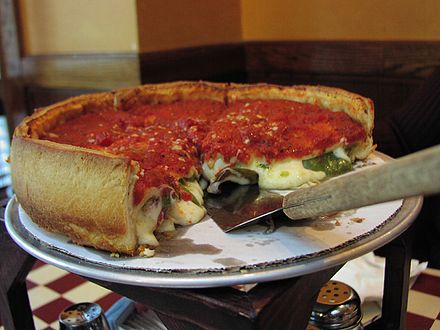 If someone mentions "Chicago Style" in Rosen Concert Hall at the Broyhill Music Center, they might be referring to a type of instrumental jazz similar to Dixieland that started in Chicago in the 1920s, then moved to New York City in the 1930s.3
However, I'm guessing that if you hear a student or professor utter those two weighty words anywhere else on campus, maybe even in the very places I've already named, they're talking about academic or professional writing -- or, more specifically, a system of documentation based on The Chicago Manual of Style (CMOS).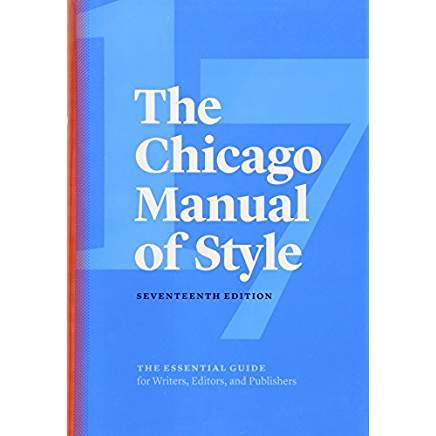 Already this semester, a number of students have dropped by the University Writing Center in Suite 204 of Belk Library for assistance with writing assignments that require CMOS citations. It's a popular citation style that is "widely used for academic writing across the disciplines (e.g., humanities, social sciences, natural sciences, physical sciences), as well as professional writing."4 In addition to one-to-one help from our consultants, the writing center offers a simplified handout on Chicago Style, as well as a CMOS sample paper with footnotes and bibliography.
The University Writing Center can also help you document your research sources in the equally popular Modern Language Association (MLA) and American Psychological Association (APA) citation styles. Handouts for those styles also are available.
Be aware, though, that there are two Chicago Style systems of documentation, either of which might be required by your instructor. One is the Notes and Bibliography system; the other is the Author Date system. Make sure you know which system your teacher prefers before you become an expert on the other one.
After all, wouldn't you hate to be standing in the dining hall with your taste buds all set for a huge hunk of Chicago-style pizza, only to be handed a messy ol' hot dog? Yeah, me too.
"Who Invented Deep Dish?" Chicago Tribune, February 18, 2009, articles.chicagotribune.com/2009-02-18/ news/090218005_1_chicago-pizza-ric-riccardo-pizzeria-uno.
"How to Make a Chicago-Style Hot Dog," Chicago Tribune, August 31, 2017, www.chicagotribune/dining/ focus/ct-chicago-style-hot-dog-recipe-story.html#.
Encyclopedia Britannica Online, s.v. "Chicago style (jazz)," accessed September 11, 2018, www.brittanica.com/ art/Chicago-style.
"Chicago and Turabian Style" (University Writing Center at Appalachian State University, Boone, N.C., 2017), 1.