Announcements
Watch Our Welcome Video
The University Writing Center will reopen for in-person and virtual appointments at 9 a.m. on Monday, August 23, 2021. Virtual appointments will continue to be offered through Zoom.

We look forward to seeing you then!

Fall 2021 Hours
Monday through Thursday, 9 a.m. to 9 p.m.
Friday, 9 a.m. to noon
To schedule an appointment for a writing consultation, go to TutorTrac, or call 828-262-3144. If you are faculty, staff, or a community member and would like to make an appointment, please fill out this form. We will contact you with instructions for using TutorTrac and to answer any questions you may have.
Congratulations to Our Consultant Oliver Bandong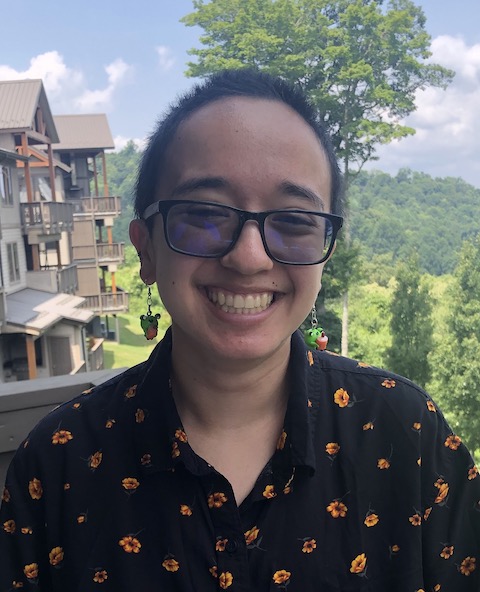 Join us in congratulating our 2020-2021 GWS Frances Holland Black Scholarship recipient.
Oliver Bandong (they/them) is a junior majoring in Gender and Women's Studies. Oliver describes what they intend to do with the scholarship: "The work I intend to do with this scholarship is with the Lavender Languages Institute (LLI), a ten day summer workshop with online courses and discussion sessions. At LLI, I will be learning and thinking about the topic of queer language and its political frames. By attending this workshop, I will ultimately be helping myself develop my future capstone project for GWS with a focus on language and identity."
Virtual Appointments
About the University Writing Center
The University Writing Center is a free resource available to all Appalachian State University students and faculty as well as members of the Boone community. Our consultants are experienced writers and attentive readers who will work with you one-on-one to assist with any aspect of the writing process.
The UWC is a collaborative, supportive, and non-evaluative environment intended to help you with your writing in a way that will foster confidence and competence. Consultants can provide assistance with writing at all stages and in any subject matter.