We have between four and eight consultants available each hour to meet with clients.
To schedule an appointment with the Writing Center, go to TutorTrac or call (828) 262-3144 to speak to our desk staff. If you'd like to work with a specific consultant, please let the scheduler know, or note that on your appointment form.
Note: Community writers and high school students must contact Writing Center Assistant Director Julie Karaus (karausje@appstate.edu) before scheduling an appointment.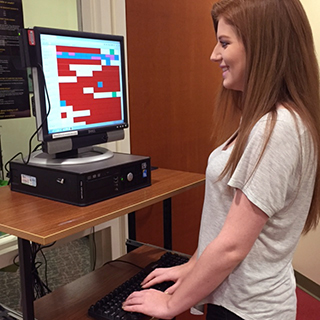 Missed Appointments
If you are unable to make your appointment, please call the Writing Center at (828) 262-3144 and let us know. An appointment is considered a no call/no show at 10 minutes after the hour, and you will not be permitted to have another session that day; you may have another session on any other day. Three missed appointments in a semester may result in a suspension of UWC appointment privileges for the remainder of that semester.
Closures
When the university closes or cancels classes, the writing center closes, too.