by Josie Allen
Cover letters are a huge part of applications for internships or job, but writing them can be a pain, especially if you've never been exposed to them before. Many people know that cover letters – usually paired with resumes – are sent to potential employers or internship programs, but not everyone knows what their purpose is or what to include when writing them. But no worries! I am here to clear up the confusion about cover letters.
Let's start with an explanation of a cover letter: a persuasive letter in which you present your own skills, abilities, knowledge, and experience for a particular position. It will basically be stating why you should get the job or internship you are applying for. Effective cover letters will fulfill these four main objectives for your prospective employer:
Present a personal introduction
Explain why the specific job/internship interests you
Convince the reader(s) that you are a viable candidate by highlighting particular qualifications
Provide the contact information and opportunity to request an interview
Writing an effective cover letter is largely based on the quality of your paragraphs, so it's important to know what to include in each of them.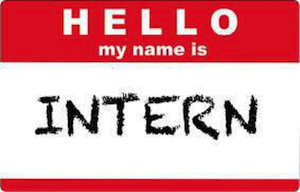 Opening

Begin with an appropriate greeting to a specific person, such as "Dear Mr. James Smith."
Open your letter by providing context and telling how you learned of the opportunity, including the specific (and accurate) title of the position you are seeking and where you learned about it. If an influential or recognizable individual has referred you to the program, make it a point to include this information (e.g., "Ms. Carolyn Wayward, Director of Operations, informed me of the opening"). Personal connections to the position are often helpful.
You also want to give your reader(s) a reason to keep reading, so grab his or her attention. Demonstrate your enthusiasm when explaining why you are interested in the job, and illustrate your initiative and knowledge of the organization by relating your interest in the company in a unique and appealing way.

Body

This section can be a couple of paragraphs, depending on several factors, but keep in mind that your cover letter should be no longer than one page. It is crucial that your letter is focused, so limit the content by concentrating on one basic point clearly stated in your topic sentence. Use proper language and provide specific examples that illustrate your qualifications for the position. Do not simply tell the reader(s) that you are experienced – show them by offering precise details and examples. Make sure to not repeat information listed on your resume; instead, connect your skills and experiences to the company, showing how you will make valuable contributions.

Closing

Be confident and take initiative (this can lead to a more active reaction from the employer). Request an interview, and consider mentioning that you plan on following up with the company. Your initiative will depict your sincere interest in the position and employer.
Let your reader(s) know how to reach you by including your phone number, email address, or both, and end with a statement of gratitude or kindness.
More Tips:
Do not use gimmicks; do impress with knowledge and professionalism
Do not volunteer salary history or requirements unless specifically instructed to do so
Keep it short and sweet – no longer than one page
Proofread carefully
Come to the UWC, and let us lend a hand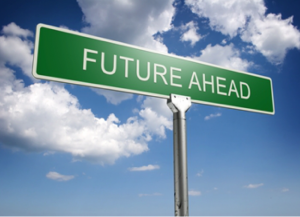 Tags: