Can I require my class to come to the University Writing Center (UWC) for a particular assignment?
The UWC welcomes instructors to encourage their students to incorporate the UWC into their learning process. Requiring students to visit can be arranged; however, requiring an entire class to come to the center without consulting with us first can create scheduling problems for the UWC and for your students. We have strategies to avoid these issues, and we ask that instructors please contact the Writing Center at 262-3144 if you are planning to make a Writing Center session a requirement for an entire class.
Will I get feedback from the University Writing Center about my students who visit?
Consultants document each session via an electronic log that identifies the student, class and instructor; this session log summarizes what was addressed during the session. These logs are kept in each student's UWC file. Per FERPA, student files are confidential unless confidentiality is waived by the student. If an instructor would like evidence that a student has visited the Writing Center, students may request a "proof of attendance" form that will document the date, time and length of the session for the instructor. Students may give this form to their instructor if they choose. Consultants are not permitted to sign or fill out any forms created by instructors.
What can I do to make my students' sessions most productive?
Arrange a class visit with the UWC. A consultant will come to your classroom and give a short presentation that showcases our services and provides all the information needed to benefit from visiting the UWC. We can also tailor our presentation to your course's specific academic focus and course requirements, if you so desire. Call 262-3144 or click here to fill out a Class Visit Request form to schedule a visit. Please schedule all classroom visits at least 48 hours in advance.

Come in for your own Writing Center session. The UWC is not just for students or struggling writers, and the best way to convince your students that our services will help them is to have first-hand experience with what we actually do and how we do it. Come in and have a session while you're revising your syllabus or drafting a new assignment. This can really make a difference!

Make assignment requirements clear on your assignment sheets. If you have specific documentation requirements, such as using footnotes vs. endnotes in Chicago style, make that distinction on the assignment sheet. This will avoid guesswork during a session.

Be realistic when establishing expectations about a writing center session. A piece of writing will not be perfected during a single session, and a writing consultant is not a copy editor. Explain to students that the Writing Center helps writers learn how to improve on their own. Don't mislead students into thinking that consultants edit papers for students or that a single session guarantees that a paper will be finished or perfect.
Does the UWC offer specialized assistance to English Language Learners (ELLs)?
Our center serves a large number of English Language Learners each semester.ELL students are encouraged to make use of the University Writing Center. Consultants are familiar with the specific needs of ELL students and will help you work through the issues that stem from language barriers. Consultants also have access to a number of grammar texts and handouts designed to facilitate ELL sessions.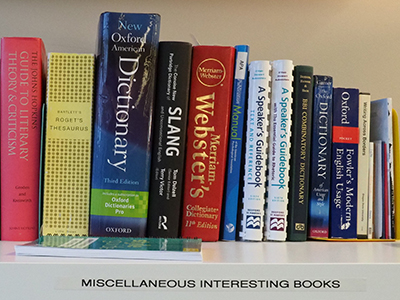 Resources
The Writing Center has an excellent collection of resources for students and faculty. These are available on our website at https://writingcenter.appstate.edu/handouts. Here you can find handouts on documentation styles (MLA, APA, Chicago, AP, CSE), grammar and mechanics, writing conventions specific to a variety of academic disciplines, academic research practices, guidelines for electronic resources, professional writing guidelines, graduate and postgraduate writing, resume building and a wealth of additional writing and research information. We also provide sample papers for reference and a wealth of links to outside sources for additional investigation. Our resources are constantly revised to ensure they reflect up-to-date and accurate information and standards.
Faculty Writing
Our faculty and non-faculty professional consultants are experienced writers and attentive readers; they are qualified to assist faculty with a variety of writing-related tasks, including:
Professional writing such as articles or conference submissions, C.V.s, grant proposals, AP&P course proposals and faculty reviews.

Class-oriented writing related to student assignments, syllabus development and feedback to student texts.

Personal writing such as fiction, poetry, personal memoirs and community writing.